7 Effective Ways To Improve the SEO Ranking
SEO is constantly evolving and developing in importance precisely by improving knowledge of search engines, digital media, HTML, keywords and content implementation. Therefore, the focus should be on quality and well-structured content to achieve a higher quality organic traffic and a better user experience on the web. Here are the basics on what you should focus on.
1 – Analyze the Website First
Prior to making any changes on your website you should be well informed about its status and carefully analyze the statistics and current traffic behavior. All will be very valuable for a proper optimization.
Furthermore Website analytics focuses on the tactical data collection part of the process, which helps you to access to detailed information about the performance of your website, without explaining how to understand how to interpret the results of the analysis.
2 – Sets Your Website's Goal
It is very important to define clearly the goals of the website, and how you want to achieve them. There are some key points to keep in mind when defining the concept of your products and services:
Focus on the products and services solutions
Provide advice on how to order the product
Share updates about the business progress
Ensures a simple and responsive user experience
Define the most suitable visitors who can identify with your product and services, in this way you can better optimize the desires of your customers with your website.
3 – Keyword Research
Proper keyword research is the key factor to generate quality organic traffic. First of all you need to find out what are the keywords with which the user identifies your product and services. Also you must analyze the market and the competition, this will give you a greater reference on the strategy and the direction you should be taking with your business in order to attract potential customers.
There are many tools you can use to find out best keyword related to your business but here is one Wordtracket with for its price and performance offers not only the most affordable option but also a very powerful SEO tool.

Another option is certainly Semrush, especially for businesses with a larger market presence. This SEO tool is absolutely the most convenient to achieve the best performance for your business
4 – Useful Page Titles
Search engines track and understand the title tag, or meta title, and use it as an indicator in its database. It will be used by search engines depending on how it relates to the user's typed "keyword" or the user's purpose. This is why it is extremely important to add keywords related to the SERP and your title.
Understand more about Metadata and learn how to set up for your website
5 – Create Unique and High Quality Content
The content is part of the SEO and is very important for your business as the user decides whether it is helpful or not for him, thereby its high importance as it allows to improve the organic traffic and the SEO of the website substantially. The content must be original, it has to be related to product-benefits-customer and readable.
It is also important to use internal links. These links will allow users to learn more about your business but it is also an advantage for SERP to be able to crawl it.
6 – Mobile Friendly and Page Speed
Mobile devices are currently one of the biggest sources of how customers browse and discover new websites. This is why search engines give higher priority to websites that have a mobile-friendly design and especially that the page loads quickly. Make sure that the design of your website is mobile-friendly. Also, optimize images, code and content so that each page loads quickly. That's why having a fast website will improve your search engine rankings.
Test your website's speed and fixe all weak spots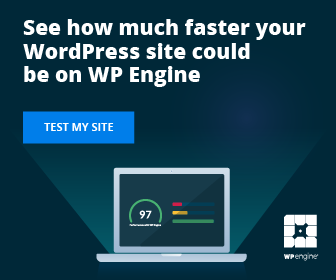 7 – Purposed URL
A well-titled URL with keywords also helps the SERPs to find the page and increase the chances that your page will be found more easily by users. Before finally launching the page, check the title of the page and check the name of the URL. Include keywords related to the title and content of the page. Your users will appreciate this as they will be able to remember the page easily and return again.
Example: https://business.com/category-one/product-small/